Your Five For Today
Your Five For Today
Mission Statement
Your Five for Today aims to show:
The relevance of the Bible in today's modern world
The need of a personal relationship with God through faith in the Lord Jesus Christ
because of His work on the Cross.
---
As Played on: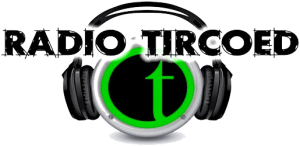 Radio Tircoed
Since July 2014, Your Five for Today has been heard locally on Radio Tircoed 106.5FM and world-wide via www.radiotircoed.com.
Radio Tircoed is a non-profit making UK community radio station based in Tircoed Forest Village, Swansea, South Wales. It serves Llanelli, the majority of the City and County of Swansea reaching Port Talbot to the east and Burry Port to the west.
Current UK broadcast times are:
Monday to Wednesday at around 9.30am
---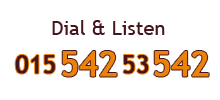 Your Five for Today Telephone Line
Since May 2017 messages previously played on Radio Tircoed are now available to anyone, anytime, anywhere in the UK.
Simply dial and listen to a 5 minute message every day on 015 542 53 542
Messages are available 24 hours a day, 7 days a week
Calls are charged at standard network rates (usually allowable within inclusive minutes for mobiles)
---
Radio Walkham
Since October 2017, Radio Walkham have been playing messages on the community radio station broadcasting to Horrabridge, Devon, UK and the surrounding areas.
Broadcast times are:
Every day at 8.30am (with occasional variation at the weekend)
---
Chat and Spin Radio
Broadcast times are:
---
Blaenymaes Christian Radio
Broadcast times are:
Sunday at 8:30am
Monday to Saturday at 9:30am